MCS Products
---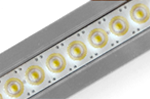 MCS provides high performance original LED lighting products which consistently produced from design and development to production. Their products are based on MCS original lens technologies and LED lighting system patents. MCS can design LED lighting equipment and system suitable for their usage environment.
---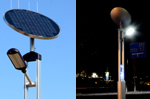 MCS can provide brighter and wider LED lighting than the conventional lighting with MCS original LED lighting technologies. MCS lighting has been taken light pollution into consideration. MCS can design and provide the best lighting that meets the requirements of the installation conditions.
---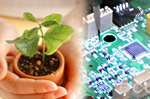 MCS designs and products eco-friendly controller equipment for gas and petroleum combustors that require energy-saving performance. In addition, MCS provides a system that detects various sensor data wirelessly and controls indoor environmental equipment via wireless network. MCS can also provide measurement equipment for environmental data (temperature, humidity, illuminate, ion mass).